no-nonsense tasty food in a great location, with good people and good vibes. a mix of traditional and modern, all designed to share and all maximum oishī (delicious)
---
(v) – vegan
(ve) – vegetarian
(gf) – gluten free
(d) – contains dairy
extra sauces or wasabi – 1
miso soup (gf) – 5
seaweed salad (v)(gf) – 6
lotus root fries (ve)(gf) – 8.5
edamame plain (v)(gf) – 7
edamame spicy (v)(gf) – 8
edamame cheese chips (ve)(gf)(d) – 8
teriyaki tofu (4pcs)(v)(gf) – 15.5
miso eggplant (v)(gf) – 16
karaage mushroom (v)(gf) – 15.5
6-8 pcs l mixed salad l lemon wedge l mayo
karaage chicken (gf) – 17.5
4-6 pcs l mixed salad l lemon wedge l mayo
kingfish carpaccio – 21
citrus l herbs l lemon
mixed vegetable tempura (v) – 16
prawn + calamari tempura – 21
mixed salad leaves l lemon wedge l mayo
crispy pork kakuni (gf) – 23
slow cooked soy braised pork belly (5 – 6 pcs) l reduced teriyaki sauce l herb salad
tuna tataki (gf) – 24
sesame crusted tuna (10 slices) l
wasabi mayo l ginger miso paste l
snow pea l lemon wedge
wagyu beef tataki (gf) – 20
wagyu beef (7 slices) l ponzu dressingl onion
ceviche – 16.5
diced seafood l coriander l mango l
red onion l ginger l cucumber l chilli l flying fish roe l fried gyoza skins (to dip)
karaage chicken – 9.5
w/ tomato l cucumber l coleslaw l sriracha mayo
soft shell crab – 16
w/ tomato l cucumber l
mixed salad leaves l wasabi mayo
karaage mushroom (ve) – 9
w/ tomato l cucumber l coleslaw l wasabi mayo
crispy pork belly – 11
w/ tomato l cucumber l teriyaki sauce l pickled veg l mixed herbs l crispy garlic
teriyaki tofu (v) – 9
w/ tomato l cucumber l teriyaki sauce l shallots l alfalfa
vegetarian (v) – 12
(carrot l cabbage l sweetcorn)
pork – 12.5 / (gf) – 13.5
(pork l cabbage l shallots)
prawn – 14.5
(prawn l cabbage l shallots)
200g wagyu steak – 60
marble score 4/5 served on a sizzling hot rock and set on fire at your table (watch those eyebrows)
our chef's selection feast 49pp or 69pp
min 2 ppl + whole table must dine on the same banquet
---
$49 omakase
miso soup + edamame
kingfish carpaccio
gyoza (3 pcs/pp)
karaage chicken (3 pcs/pp)
okonomiyaki (1 to share per 2 ppl)
ice cream scoop each
$49 vegan / veg omakase
miso soup + edamame
teriyaki tofu
veg gyoza (3 pcs/pp)
karaage mushroom (3 pcs/pp)
vegetarian or vegan okonomiyaki (1 to share per 2 ppl)
sorbet or ice cream scoop each
$69 omakase
miso + edamame
sashimi (3 slices/pp)
mixed tataki (4 slices/pp)
mixed tempura (4 pcs/pp)
salmurai / geisha / soft-shell crab uramaki sushi roll (1 roll/2ppl)
okonomiyaki (1 to share per 2 ppl) **12.5pp upgrade to wagyu steak (not available for groups over 6)
banana tempura (1 serve/2ppl)
our signature dish. originates from osaka + hiroshima where they developed different styles of making the same dish. often called a "japanese pancake" outside of japan
made with: green cabbage l free range egg l tenkasu l in-house batter
on top: mayo l okonomiyaki sauce l bonito flakes (shallots to replace for vego) l red pickled ginger l seaweed flakes
pork – 21
beef – 21
seafood – 23
(prawn + calamari)
vegetarian – 20
(mushroom + zucchini)
a warm soba noodle dish
made with: green cabbage l carrot l bean sprouts l
yakisoba sauce l mirin l dashi l tenkasu 
on top: mayo l bonito flakes (shallots to replace for vego) l red pickled ginger l seaweed flakes
pork – 21
beef – 21
seafood – 23
(prawn + calamari)
vegetarian – 20
(mushroom + zucchini)
uramaki
裏巻
---
salmurai roll (6pcs)(gf)(d)– 23
inside: salmon l avocado l mayo
outside: salmon l mayo l teriyaki sauce l flying fish roe l shallots
geisha roll (6pcs) – 24
inside: tuna l cucumber l sriracha mayo | snow pea sprouts
outside: tuna l sriracha mayo l chilli infused tempura flakes l shallots l chilli threads
soft-shell crab roll (6pcs)(gf) – 25
inside: soft-shell crab l mixed salad l wasabi mayo
outside: flying fish roe l wasabi mayo l nori l crushed wasabi peas
mushroom vegan roll (6pcs) (v) – 27
inside: mixed mushrooms slow-cooked in ponzu + garlic
outside: panko breadcrumb l crispy kale l roast sesame dressing
nigiri

握り

(4 pcs)
---
wagyu beef (gf) – 14
tuna (gf) – 14
salmon (gf) – 12
kakiage (v) – 11
mini-roll 細巻き (6 pcs)
---
tuna(gf) – 10
salmon (gf) – 10
cucumber (v)(gf) – 9
avocado (v)(gf) – 8
salmon l kingfish l tuna
6 slices – 20
12 slices – 38
24 slices – 75
刺身
small dishes ("otsumami")
izakayas are all about snacking on small dishes – our "otsumami" dishes. grab a couple that sound good and share with your dining partners before deciding what to have next, or just grab one to go along with a beer (or two)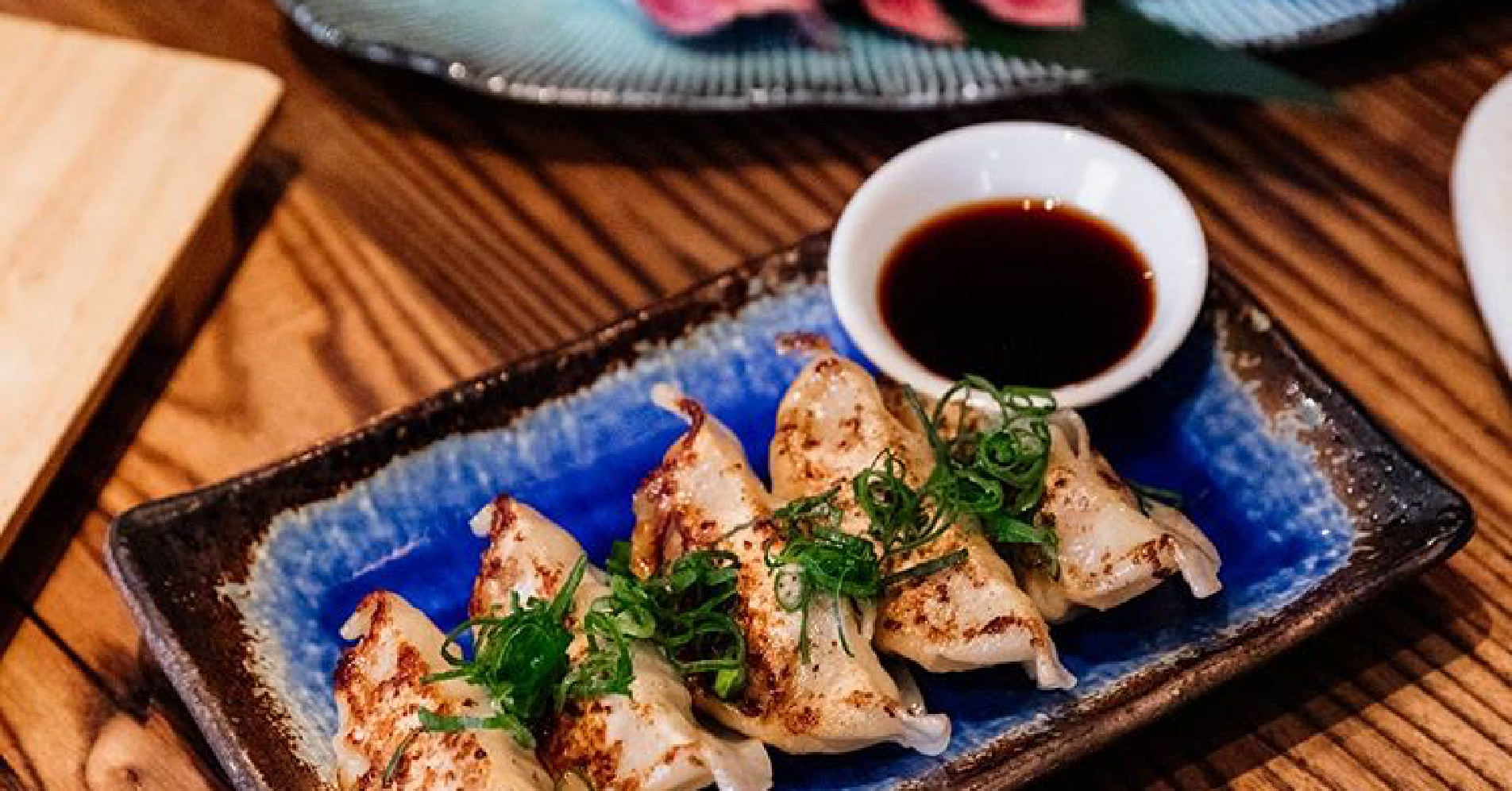 寿司
sushi
when we opened we didn't even offer traditional japanese sushi – now it's probably the most popular section on the menu and we've even built a dedicated sushi counter to keep up
刺身 baos
not a traditional japanese item, our baos were developed during the 2020 QLD lockdown as a take-away item and have been too popular to take of the menu since. enj-oi!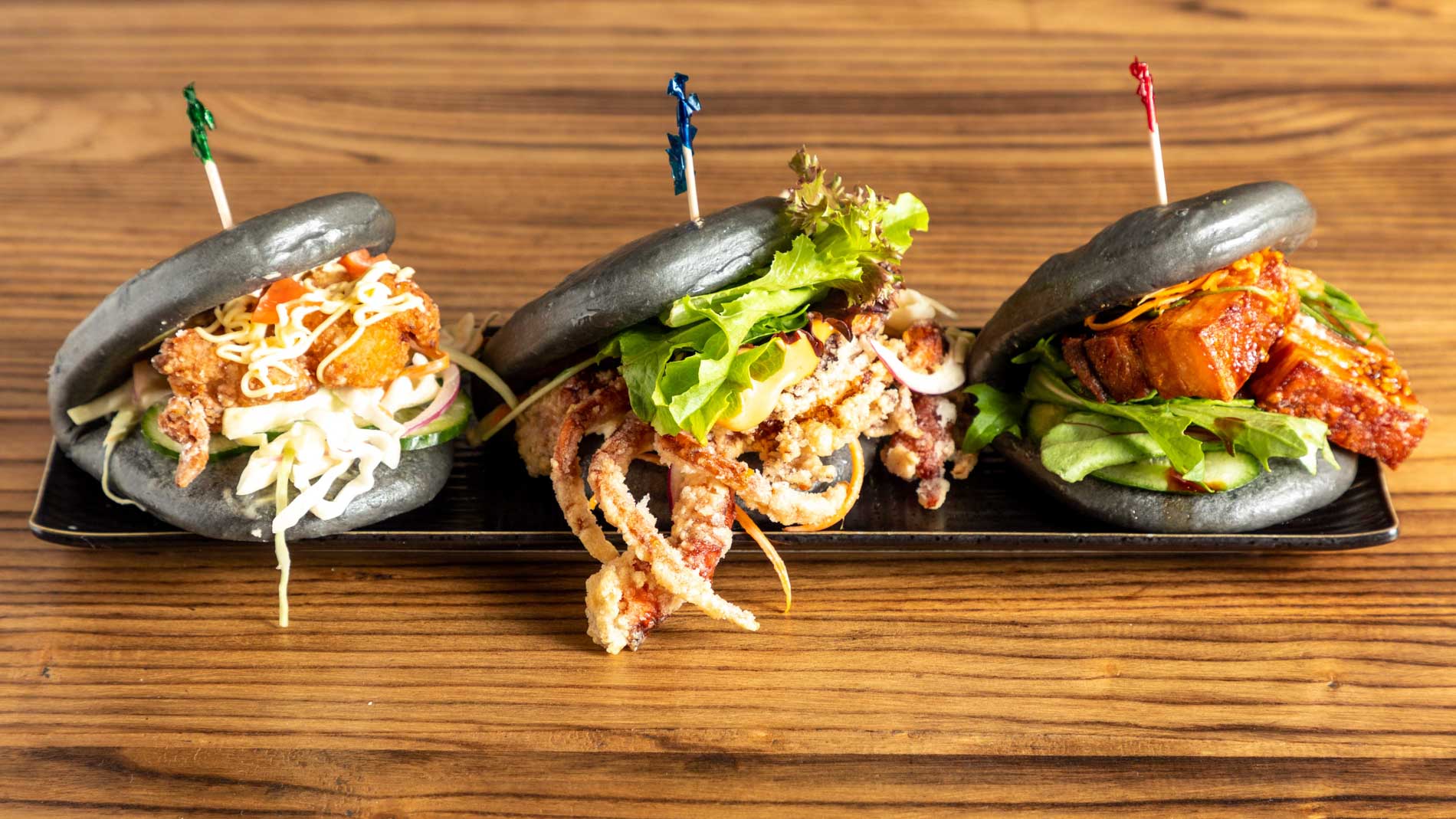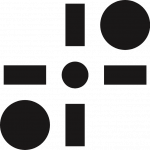 ギョウザ okonomiyaki
this dish is why we opened oi and still the heart & soul of our menu. a casual, messy dish, originating from osaka, with a variation including noodles arising in hiroshima. very popular in japan but not so well known outside. it's a heavier dish with lots of sauces – worth a try for the adventurous, a must for those that adore it, and maybe best skipped for those that like to eat light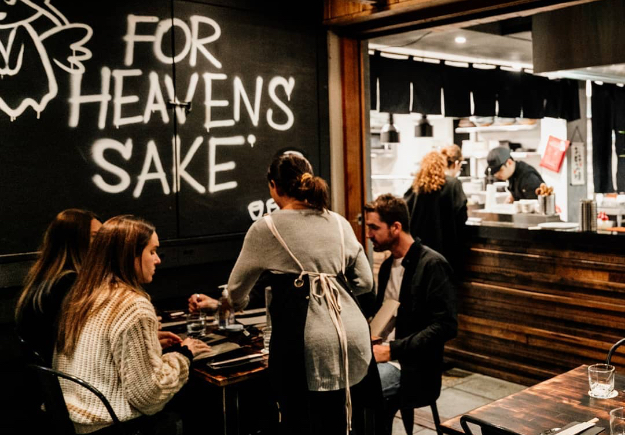 opening hours
営業時間
Tuesday to Saturday from 5pm
kitchen closes (subject to demand):
weekdays 9pm
weekends 10pm
contact
連絡先の詳細
shops 4–6, 30 James street
burleigh heads QLD 4220
0491 738 867
phone only attended from 3pm on opening days

oiizakaya@gmail.com
emails not attended after 3pm on opening days
looking for a job?
we are always looking for new ninjas - email us to enquire